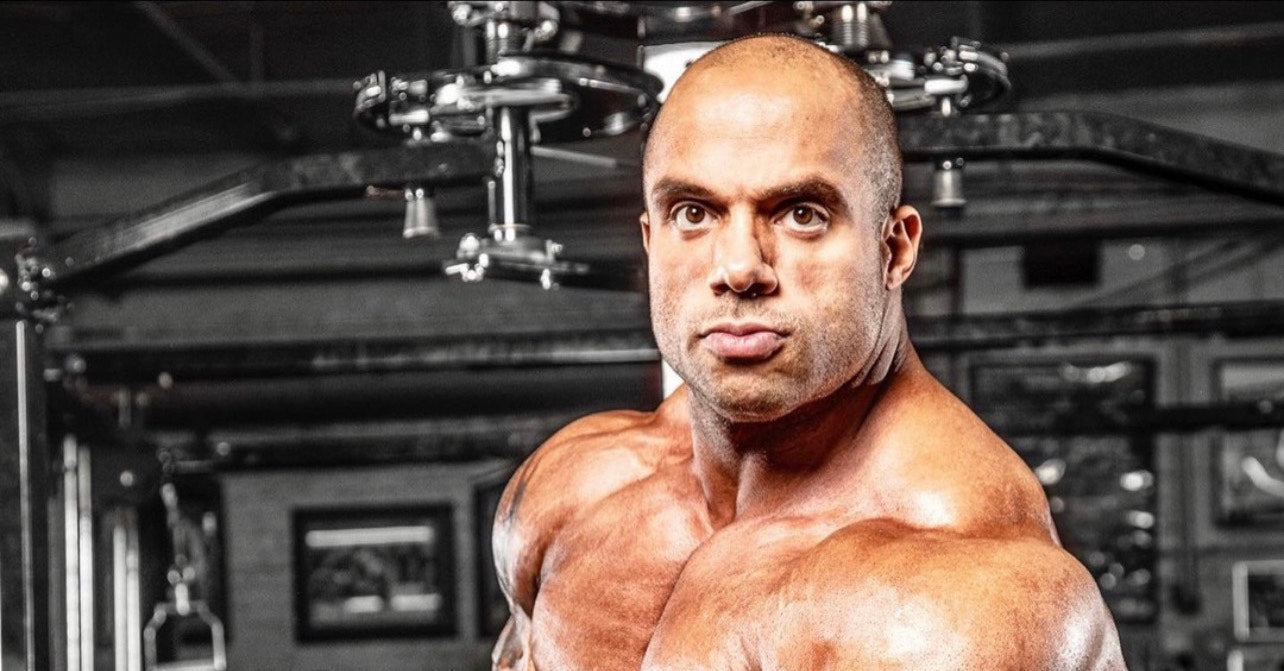 ELITE ATHLETE John DeLaRosa
Metabolic ATHLETE
I was born in New York on May 29, 1984. My parents were born in the Dominican Republic and both worked hard to give me and my siblings the best they could. They lived in Manhattan in the Washington Heights section where most Dominican families migrated to after coming from the Dominican Republic. Early in my life, I had a fascination with bodybuilding because my father was the most muscular father amongst all my friends' fathers. I quickly wanted to become just like my father and the other bodybuilders I saw in the magazines, often imitating workouts my father would do at home or at the gym. Years went by, and I never lost interest in being muscular and developing his physique to the max! I continued my training to help me improve my athletic ability in all the sports I played in high school. 
After a successful four years playing high school varsity basketball and football with just a few games left in his last season as a high school football player, I suffered a catastrophic injury during a game…which would require surgery.  Following the surgery came the recovery, and it wasn't fast or easy. After many weeks, I was able to get back in the gym and even though i had lost muscle and felt weak…I was determined to be better than ever before.  With my football career just a distant memory, I turned my passion to fulfill my longtime dream of competing in a bodybuilding competition. Just 2 short years after the accident I stepped on stage for my very 1st bodybuilding contest and I have not looked back ever since! Even today, I have never lost sight of my dream and passion to become one of the best bodybuilders of all time!
×
Q&A WITH
John
How long have you been into fitness and what got you into it?
I have been into training for most of my life. My father and uncle Were my biggest motivators and inspirations to starting my bodybuilding journey! 
What has been your biggest struggle in your fitness journey?
Believing in that I can accomplish my goals…which includes winning The Arnold Bodybuilding Competitions and establishing my physique as being on of the Top 5 in the World.
Do you have a favorite meal?
I love rice with black beans and steak…it fuels my body for maximum muscle mass.
What is your one cheat meal you reward yourself with?
One word "Sushi"…I mean who doesn't love Sushi?!?
What are your fitness goals when you started out verses what they are now?
I started out just wanting to look great and now I want to be one of the best physiques in the World.
What keeps you motivated?
Not wanting to have missed out on the opportunity to be my best while I can actually do it…so i am very hard on myself until I obtain the goals I set for myself.
Who inspires you?
My father…and he continues to inspire me to this day.  My goal is to  take the inspiration he has given me and show him that his teachings have made me the man I am today and let him know he was a part of the guidance I received to make me successful.
What supplements do you use and why? 
Musclelean for putting on that clean lean muscle mass.  Pure Pharma Grade L-Glutamine to help my gut and muscles recover daily.  Pure Pharma Grade Creatine to fuel my muscles with that ATP so I can squeeze out those last hard reps to build more muscle.  Stim Free Pump to maximize my blood flow so that I get that awesome pump in the gym.  I take Relaxitrol after dinner to wind down and relax after a strenuous day…as it makes me sleep like a baby so I can recover refreshed for the next day.  I start every day with Vitagen which is loaded with super doses of Vitamin & Mineral + Adaptogens to fuel my body first thing in the morning…it's so powerful I can actually feel it working in my body when I drink it!!!